Website Performance Monitoring From Real Users
Live Page Speed Tracking For Every Visitor
See the real speeds your customers experience on your website. Find the countries, devices and pages that are slowing you down. Improve your page speed blackspots for better conversions, customer satisfaction and Google rankings.
Real monitoring for actual users
You're a speed fiend. You know your users love a fast website, and you know your conversions take a dive whenever your performance does. You know Google cares about user experience, and your rankings could suffer if your users have to wait too long for your content.
You test your sites religiously in Chrome Lighthouse, GTMetrix and Pingdom.
But these server based tools don't show the reality of your website's performance in the real world.
For a real insight into how your customers experience your site, start recording live performance statistics, directly from your visitors' browsers.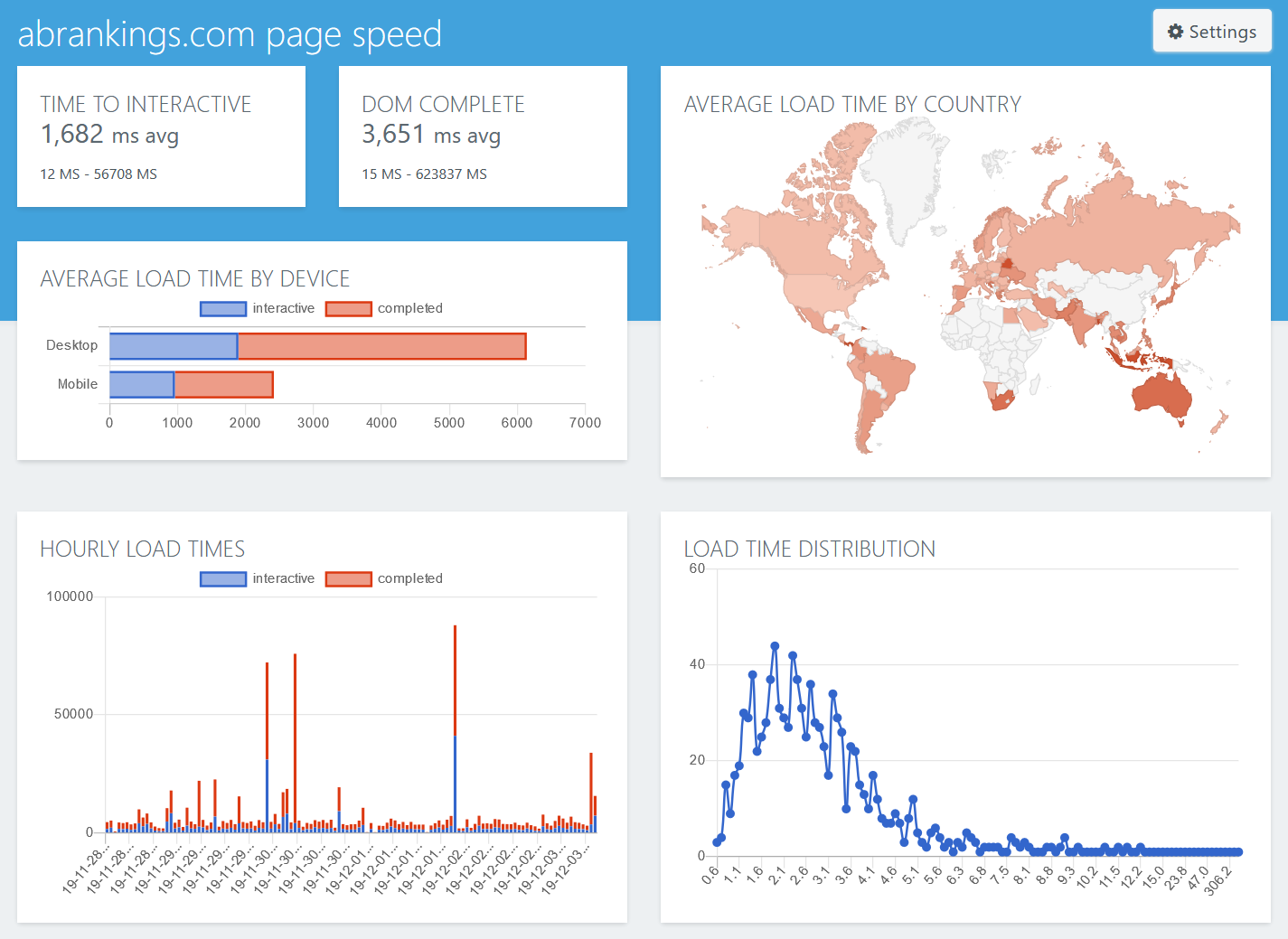 Detailed analysis by page, device and country
Dig into your customer's page speed. Isolate slow pages, see real speeds over mobile and desktop connections and dig into country level data.
See live page speed logs for your most recent visitors to a particular page, or customer from a specific country. Or view the average time to interactive and time to completion metrics for any dimension.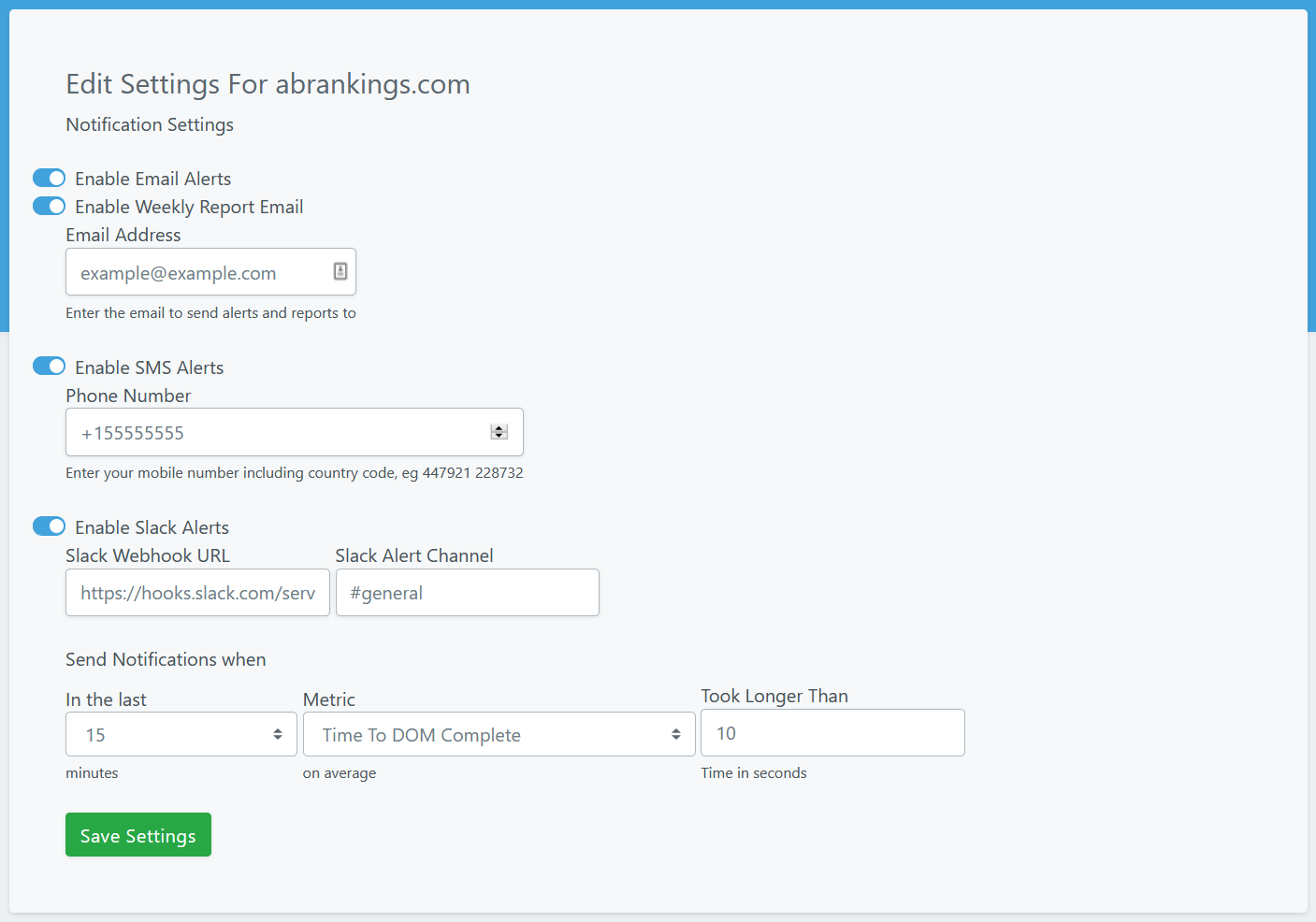 Page speed performance alerts
Site running slow over Black Friday? Is demand pushing up your server response time?
Has your devs' latest release introduced new render-blocking code, causing a spike in Time To Interactive?
Or has the marketing team's new chatbot added 10 seconds to each page's load time?
Learn what's happening on your site as soon as a problem occurs. Get instant notifications via slack, email or SMS when your site's performance falls below a threshold you set.
Real User Monitoring For Your Website
Don't rely on averages and synthetic pagespeed scores. Dig into the real data, as experienced by your real customers. Stop looking at averages and consider the humans on the other site of the screen.